Intro to UX Design and Experience Thinking
This foundational course introduces the key concepts behind experience thinking and user experience design. It's a great place to start your learning journey!

This is a live virtual course with the recordings of the chapters provided after the session.
Enrolled already? Please
click here
to sign in!
26 Sep 2022
9:30am - 5pm (UK)
21 Nov 2022
9:30am - 5pm (UK)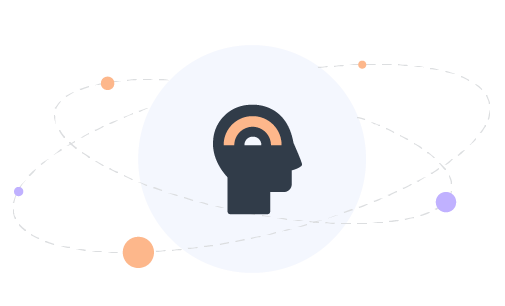 8 Chapters

4 Assignments

1 day
In this course you will learn
User and customer experiences
The components of an effective UX research and design process
How to leverage the UX design process to create remarkable experiences
Techniques to balance business, customer and user requirements
Strategic Experience Thinking principles and best practices
Hands-on experience utilizing UX process steps
Is this course right for me?
We assume little awareness of the user experience or usability field. Our courses are appropriate for anyone working in the creation of digital products who wants to learn about the process, tools and techniques to create successful user experiences. The courses are not focussed on how to use specific software applications like Photoshop, Sketch or Axure.
Cancellation policy
Things don't always work out! After you register, if something changes and you have to cancel:
30 business days prior to the start date the fee is totally refundable minus a 5% administration fee.
20 business days prior to the start date is 50% refundable, plus a 5% administration fee.
10 business days before training start day, no refund. Acceptance of transfer of dates is at XT collective's discretion and may incur a nominal fee.
General information
We require a minimum of four participants for a course to go ahead. In the unlikely event that we do not attain the minimum class size, we retain the right to cancel the course. If this happens, we will inform participants at least five business days before the course date and either issue a full refund or re-book your course to a later date, if preferred.
Leo Poll, PhD
President Akendi UK
Technically everything is possible; making it work for people is where the real challenges are. Addressing these challenges from an end-user perspective in a way that makes business sense is what has driven Leo throughout his career. With more than 20 years of experience he is able to bring an ability of strong lateral thinking combined with very broad domain knowledge of applications/ markets and technical enablers.
Philip Watson
Senior Experience Designer
An experienced product designer, Philip has worked in the education, government, healthcare and technology sectors. The last twelve years have seen Philip take several roles, from freelance product designer, to front-end developer and UX designer. As a fully trained teacher, Philip taught Design and Technology at secondary and tertiary level for over nine years.
Tedde van Gelderen
President
Tedde infuses Akendi, its services and methodology with his drive to make customer and user experiences go beyond a singular product or service. Experience Thinking starts with the holistic experience customers and users have with an organisation over time, then guides the enabling technologies and content to create intentional experiences. In his view, Experience Thinking should become deeply rooted in an organisation's creation processes.
Live virtual training experience
Learn directly from industry experts in an online setting. Live virtual courses allow for a hands-on community experience.
All you need is a computer with internet connection, webcam, microphone and recent browser.